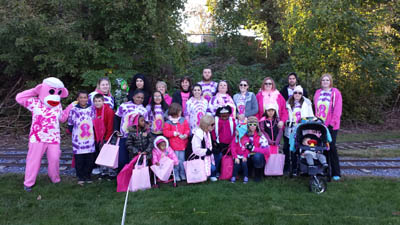 Partners in Women's Healthcare, P.C. (PIWH) is a participant in the Harrisburg Breast Cancer Walk event on City Island. Our team name is "Jans Friends". This year's event is scheduled for Saturday, October 21, 2017.
The American Cancer Society provides services to patients each year in Pennsylvania through our community programs. The money raised in the community is spent on:
Early Detection and Prevention Education Programs
Patient Service Programs
Research Programs
See our Team Page by going to makingstrides.acsevents.org. Click on "Donate" or "Join A Walk", search by Team Name and enter Jans Friends.
Read more