For
All
Your
Lab
Testing
Needs,
Choose
LabCorp
When your Medical Group of Pennsylvania health care provider orders lab testing, you want it to be easy, comfortable and convenient. You want LabCorp.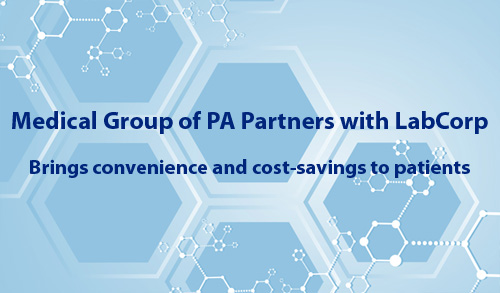 LabCorp is a low-cost, high quality option for patient service lab centers in Central Pennsylvania.
LabCorp is a national provider of lab services for clinically integrated networks like Medical Group of Pennsylvania.
LabCorp offers the convenience of a local laboratory with the quality and innovation of a leading national laboratory provider.
LabCorp files claims with Medicare and most major insurance companies.
To schedule an appointment, visit LabCorp. An appointment is not required.