July
is
Summer
Safety
Month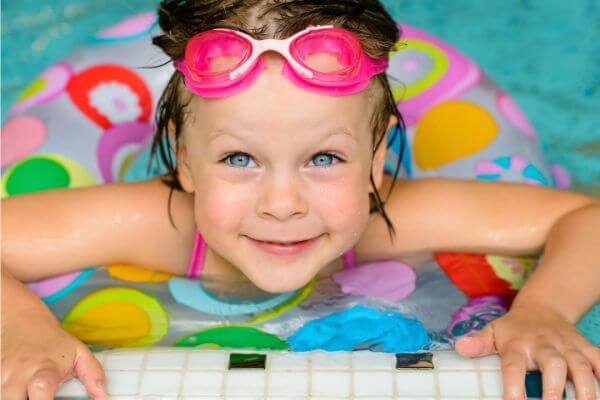 It's summer! Time for long weekends, relaxing by the pool, picnics and spending time in the great outdoors. Keep these tips in mind to spend your summer happy and healthy.
Pool Safety
Swimming is a fun way to stay healthy and spend time with family and friends, but it doesn't come without risks. Drowning is a leading cause of unintentional injury death among children age one to 14. Keep an eye on children at all times; they can drown in seconds and in silence.
Take a break every hour to reapply sunscreen and drink plenty of fluids. When you're done swimming, thoroughly dry your ears with a towel to avoid "swimmer's ear" infections.
Dehydration
Studies show that 75 percent of Americans fail to meet their daily intake of fluids, which can lead to chronic dehydration. This problem is exacerbated in the summer when temperatures climb into the 90s and above.
Remember to drink at least 8-10 glasses of water each day. Try adding sliced lemons, limes or berries to your water to increase the flavor and add extra appeal to your next glass. Eating fruit high in water content like cantaloupe and watermelon is a delicious way to stay hydrated.
Our furry friends can also quickly get dehydrated in the heat. Supplying fresh water regularly will keep your pet drinking happily. If you notice your pets panting excessively or becoming lethargic, take them to a cooler area and make sure they drink up.
Sun Protection
Many people remember to wear sunscreen when they are on vacation, but forget to apply it as part of their daily routine. It's important for people of all ages to wear sunscreens with broad spectrum protection (against both UVA and UVB rays) and with sun protection factor (SPF) values of 30 or higher.
Make sure to apply sunscreen before beginning outdoor tasks such as gardening or mowing the lawn. When possible, avoid working in the sun between 10 a.m. and 4 p.m. when UV rays are strongest. Wearing a wide-brimmed hat can also help keep the sun off your face and shoulders, some of the places burned most frequently.
Keep your eyes safe from UV rays by wearing sunglasses that are labeled full UV protection, protects against UVA and UVB, or "UV 400."