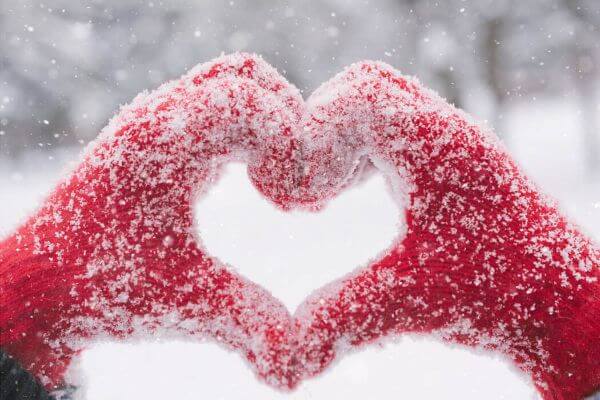 Say I Love You with a Gift to the Heart
Looking for the perfect Valentine's gift? How about a gift that says I want to be with you for as long as possible? Getting your hearts in great shape will help you both feel good and prevent heart disease. It's never too late to start!
Here are a few ideas to get started:
Extinguish the Old Flame—If you or your sweetheart smoke, make a commitment to quit. Smoking is on the list of risk factors for just about every disease including heart disease. Smoking and secondhand smoke are bad for you and your valentine. If you need help quitting, talk to your primary care provider about classes or other assistive options.
Exchange Numbers—When is the last time you or your valentine had your blood pressure or cholesterol numbers checked? These are numbers you should know and work to improve if needed. Commit to making an appointment and hold each other accountable to get it done. Then work together to make adjustments as needed. Your doctor can help you assess your numbers and what you can do to improve them. If your doctor has prescribed medications to control your blood pressure or cholesterol, use them as directed.
Make Dinner Plans—Eating together will help you both stay on track with heart-healthy nutritional goals. Shop together starting with the fresh produce section because eating more fruits, vegetables, beans and whole-grain foods will help cut your cholesterol intake. Stay on track by stocking up on foods that are low in saturated fats, cholesterol and sodium. Avoid anything made with trans fats and hydrogenated vegetable oils, and make sure you are only consuming two grams of sodium (about 1/3 teaspoon) or less per day. For protein choose lean cuts of chicken and turkey. Soy protein and fish, including salmon, tuna and sardines have cholesterol lowering omega-3 fatty acids, too.
Indulge in a Few Guilty Pleasures—Don't skip the box of chocolates, but share those favorite treats with your valentine in moderation. For baking, consider lower fat substitutes for butter like olive oil and applesauce. You can enjoy a little red meat every now and then, but in small portions.
Spice Things Up— Expand your culinary horizons together. Look for cooking classes that can provide a fun evening out learning new recipes and trying new foods. You can even create mini travel adventures with themed dinners that incorporate healthy dishes from Italy, France, Mexico, Spain, India or beyond.
Take a Romantic Stroll—Nothing strengthens your heart or a romantic bond like exercising together. Take a walk together, sign up for dance classes, or join a gym. Find something you both enjoy that gets your heart rate up for about 30 minutes each day—even if you have to break that up into three 10-minute intervals. You can stir up some friendly competition by wearing and comparing fitness tracking devices, too.
Get Un-Stressed Together—Stress is hard on your heart. Treat your valentine to regular activities that help you both unwind. Exercising is a great de-stressor and so is listening to music and meditating. Watch funny movies and videos together and make plans for a game night or night out with friends or family. Volunteering together in the community is an activity that can be great for your heart and one that spreads the love to others, too.
Looking for a family physician to help you get started with your sweet, heart healthy goals? Choose a member of Medical Group of Pennsylvania for high quality, personalized care.