A
Holiday
Checklist
for
Adults
with
Aging
Parents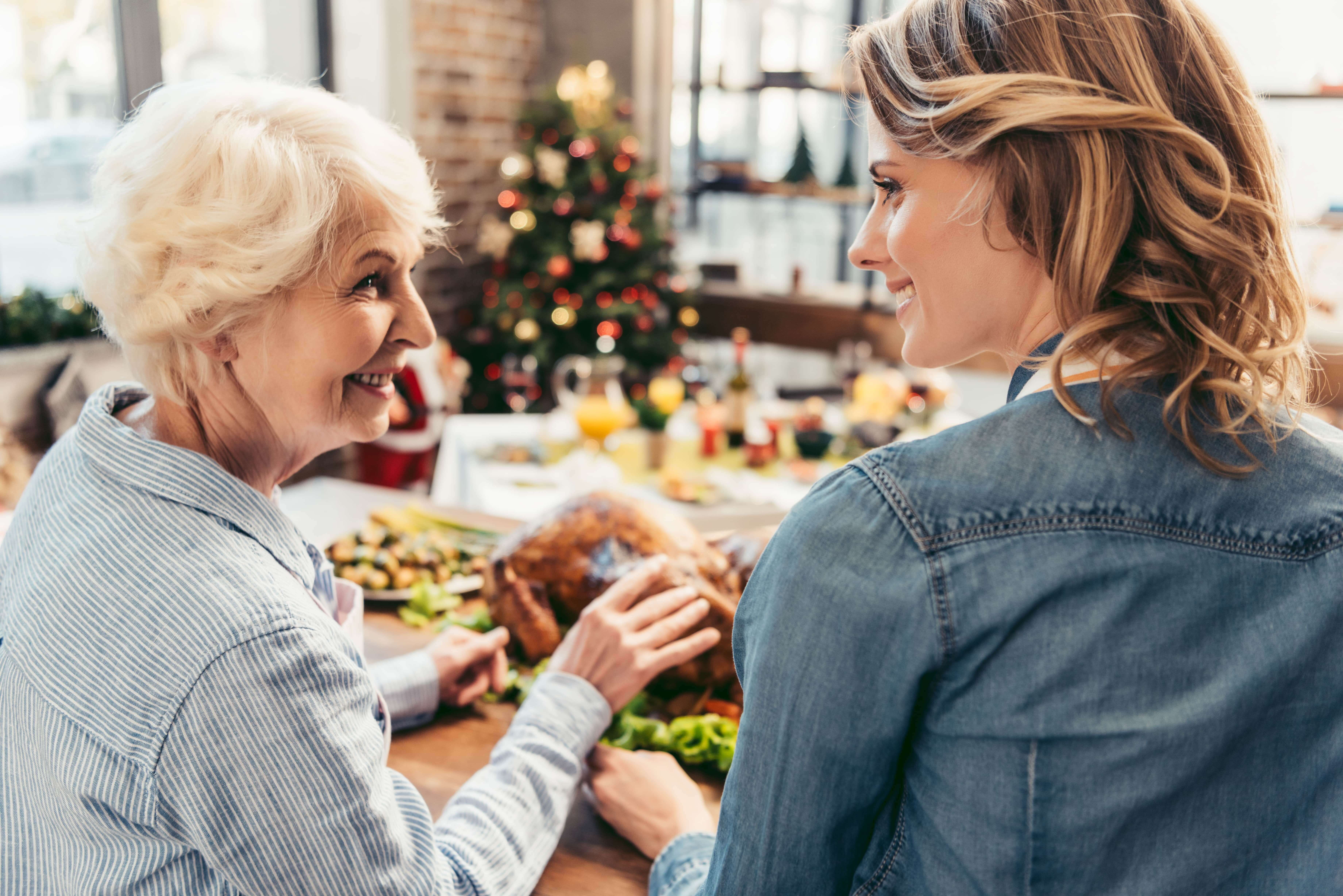 Elderly parents who are determined to age at home may gloss over the struggles they experience with everyday tasks. Unfortunately, little things like not cleaning, poor personal hygiene, improper diet, and forgetting to take medications can lead to bigger health and safety problems. If you are visiting elderly loved ones this holiday season, take the opportunity to observe the household to make sure things are running smoothly. If you discover problems, it's an opportunity to recommend additional support.
Here are some things to observe:
Home exterior — Is the outside of the home well maintained?
Driveway/Garage — Are there new dents and scrapes on the car? What is the explanation for them? Is your loved one willing to take a refresher driving course or driving test?
Kitchen — Are counters and dishes clean? Check the refrigerator to see what kind of food is available. Are there items that are rotten or expired? Are there any signs of burnt pots and pans or oven mitts?
Bathroom — Is the bath tub/shower clean? Is there a grab bar available to help your loved one get in and out without falling? Do the sink and toilet appear to be cleaned regularly?
Hallways, stairways and landings — Are these areas well-lit and clear of clutter? Are items like throw rugs, which can be a tripping hazard, removed?
Appearance — Does your loved one's clothing appear to be clean and in good condition? Does he or she have any unexplained cuts or bruises that could indicate a fall? Does he or she have difficulty going from a seated to a standing position?
Bills — Are bills being paid on time? Bill reminder notices can be a red flag that your loved one may not be managing finances well.
Medications — Is your loved one remembering to take medications on time?
Neighbors — If you can, discreetly talk to neighbors to find out if they are observing anything unusual or concerning.
After this quick safety check, you may want to initiate a conversation about the amount of support your parent(s) need to live safely at home and how you can help them find the appropriate resources. In some cases, the findings may prompt you to discuss looking together for a living community that provides more support with daily activities.
Need to find a geriatric specialist or family practitioner for a loved one? The Medical Group of Pennsylvania is a network of independent physicians who provide high-quality, affordable care and help guide patients through the complexities of the healthcare system. Find a member physician.