Empowering
Patients
to
Self-Manage
~ Written by Holli Masci, Director Population Health Management, Medical Group of Pennsylvania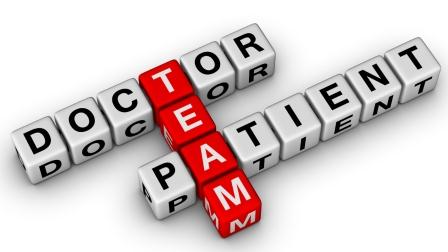 Consumer driven care is not without its complexities. Beyond the plethora of provider choices and quality institutions exists the patients. Often, they are left to navigate the unknown waters of high deductible plans, the consequences of going to out of network providers, and the promise of price transparency. Adding to the complexity in the market is the on-demand nature of urgent health services, the often-intangible reasons patients choose providers, and the disconnect between payor reimbursement and actual cost of care. Is it any wonder why consumers can become discouraged and disengaged with their health needs? In this environment, empowering patients to become savvy consumers is an effective conduit to self-activation and self-management.
As market trends continue to demand better decision making by consumers, providers must be equipped to support those efforts. Amidst the tool box for turning patients into educated consumers lies a key strategy that is often overlooked. Empowering patients to become educated partners in their health is pivotal for an engaged consumer population. By supporting our patients in their decision-making process, we will allow them to see the intrinsic value in high quality, low cost care. Simply translated, empowerment means ensuring that our patients have the knowledge, skills, confidence, resources, health literacy levels, and support to make good decisions regarding their care.
Although conceptual models of empowerment may differ based on regional application and cultural variances, congruency can be found in the antecedents: information sharing, communication, shared decision making and ability to manage self-care. Assessing a patient's goals, values and preferences can begin to bridge the gap between patient and health partner. Utilizing communication techniques such as intrinsic coaching allows patients to realize their full potential and become partners in their care. Ideally, implementation follows a rigorous gap analysis to determine interest level, resource support teams and understanding of empowerment concepts. Communication and collaboration with cross functional teams and interdisciplinary providers is also critical for dissemination and adoption of empowerment techniques.
Ultimately, patients who are better informed, make better decisions. MGP's providers are committed to ensuring patient engagement by supporting self-activation and management via a culture of empowerment. Together, we can engage our patients, and in turn, help create healthier communities.