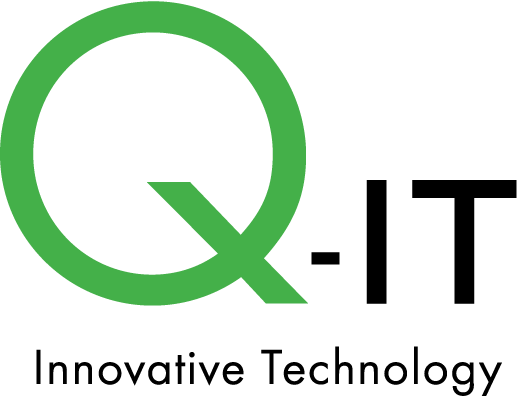 Here is why we make a good team.
Our passion is elevating the role of medical technology in the healthcare industry. We create flexible, customer-driven business solutions that improve our client's productivity, profitability, and healthcare delivery while concurrently minimizing risk and liability. Q-IT specializes in business analytics and management software in association with our IT management and consulting services.
 Q-IT can assist you in the following areas and more:
Technology Hardware / Software   
Sales and Support
Network Budgeting, Planning and Procurement
Network Security
Document Management
Cloud Solutions
Back Up Solutions
Office 365
 Firewalls & Spam Solutions
Malware and Antivirus Solutions
844-932-6350
Q-IT is currently accepting new partners.  Q-IT will provide the technical information and details necessary for you to manage these components, processes, and financial business plans.
From adding a simple app on your mobile device to implementing a new network.  Q-IT will provide the best end-to-end solutions and services to meet your business objectives, support service needs, and, most of all, your budget.
Who is managing the configuration of servers, workstations, operating systems, communication protocols, and network connections for you? Q-IT will provide the technical information and expertise necessary for you to maximize these components, processes, and financial business goals.
Disclaimer: The approved vendor list has been provided to MGP members for informational purposes. Although MGP has diligently selected the preferred vendor list of companies, MGP makes no representations or warranties regarding the services provided by any vendors and is not legally or otherwise responsible for the performance of the vendors' services or the contractual terms between the vendors and MGP members.